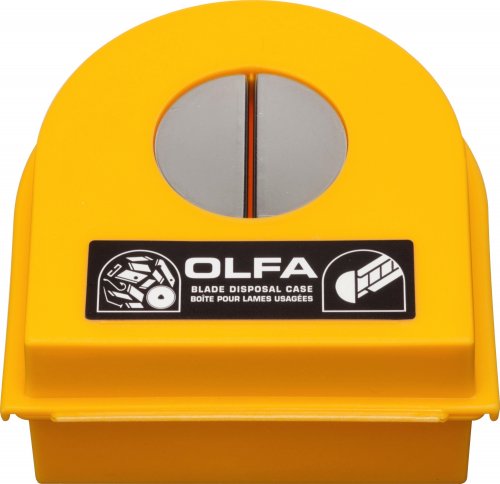 DC2

Original Blade Disposal Case
The OLFA® DC-2 Deluxe Rotary/Snap-Off Blade Case is the perfect solution to snap, store and dispose of used blades and snapped blade segments.
It features a metal slot that can easily snap off extra heavy-duty blades and automatically stores them safely inside.
The lid opens to house even bigger blades like the 60mm rotary blades for safekeeping and makes it easy to dispose of used blades.
The DC-2 is resistant to Acetone.