Genuine high quality hand tools designed and manufactured in Japan. Through innovation and continual development OLFA has continued to create professional quality cutters and scrapers since it's invention of the snap-off blade in 1956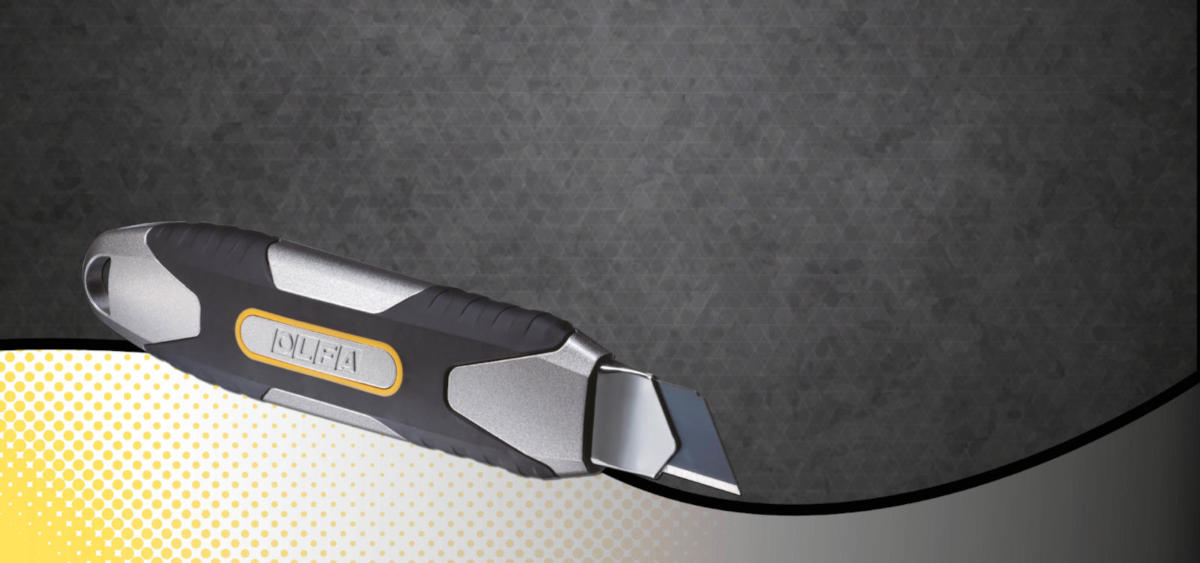 Metal Hyper Pro MX-AL Cutter
The new Metal Hyper Pro Cutter features the OLFA X-Design grip, designed for comfort and safety. The aluminium die-cast body is designed for durability and is corrosion resistant. Featuring a handy lanyard holder.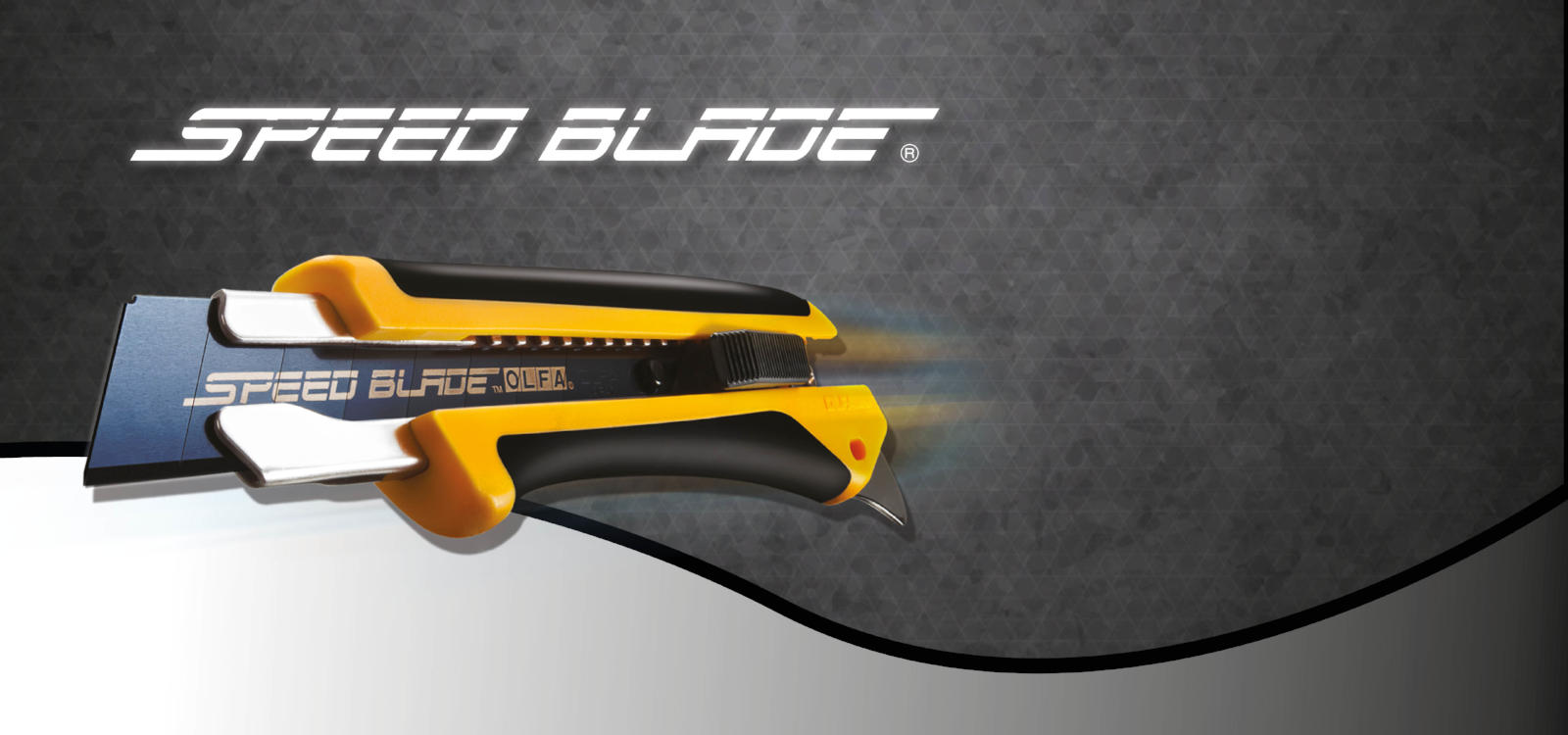 Speed Blade
The new, fluorine coated Speed Blade is a specially crafted blade designed to reduce cut resistance. The blade is based upon OLFA's renowned Excel Black ultra sharp blade, but the extra coating greatly reduces friction, allowing the blade to cut through various materials much more easily.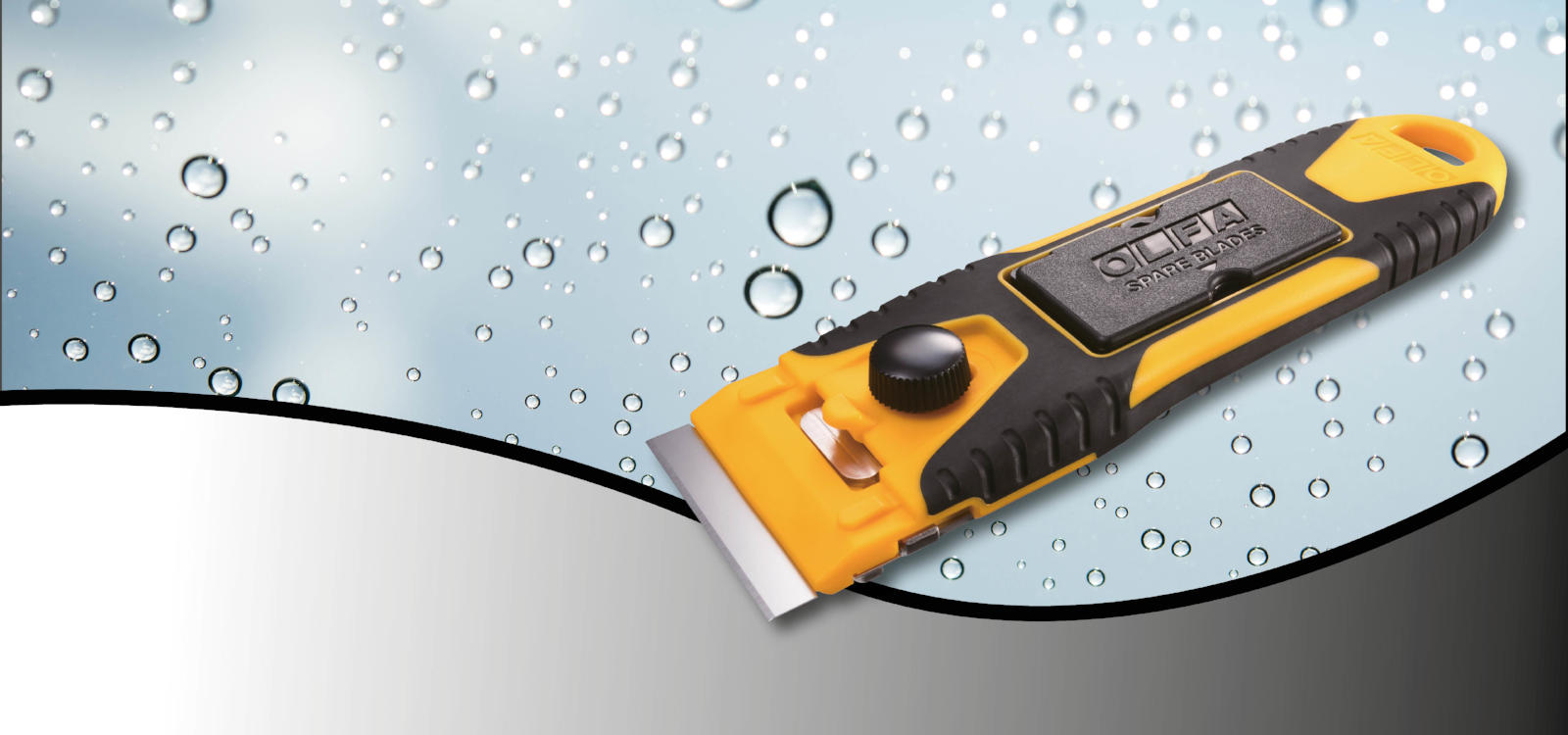 GSR-2 Glass Scraper
The new GSR-2 Glass Scraper features the OLFA X-Design comfort grip. Durable stainless steel blades ensure an excellent result with no scratching. The blade safety cover can be stored away in knife during use. Also featuring a handy lanyard holder.