OLFA Blades
The superior quality of OLFA blades is the result of a multi-step production process. Only the finest quality tool steel is selected for use. For all OLFA blades, we adjust hardness, sharpening angles, tapered dimensions, the coarseness of whetstone, the speed of grinding, etc. for every type, and ensure the blade has the best balance of high sharpness and longest blade life according to usage.


The Birth of OLFA Cutter
OLFA Yellow
The body color of OLFA products was determined in 1967 by OLFA's founder Yoshio Okada. He decided on a soft yellow color (similar to egg yolk) and blended it into a soft pastel color. In those days, tools were dark colors, such as black or silver. Realizing a knife should be easily recognized in a toolbox and be associated with safe and familiar images, Yoshio Okada set a new standard in tool development. OLFA, the originator of the snap-off blade and innovator of safety yellow color for hand tools.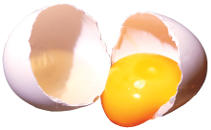 About Us
OLFA products, manufactured by the OLFA Corporation in Japan, are distributed in the UK by Axus Decor.
Our team are proud to represent some of the highest quality tools and blades in the world.