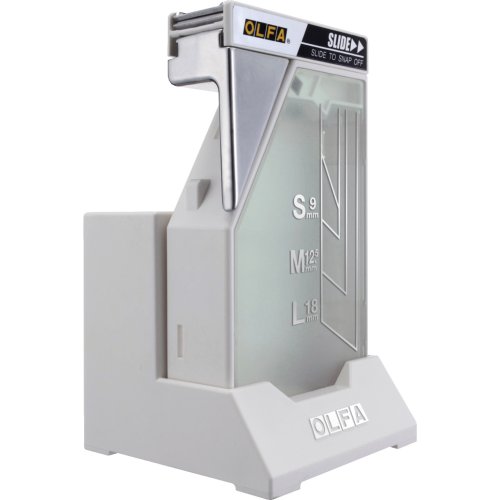 DC6

Desktop Blade Disposal System
The OLFA® DC-6 Desktop Blade Disposal System is a 3-in-1 product; a blade snapper, disposal case, and knife stand.
It works well with both 9mm and 18mm blades. It features a transparent plastic disposal container with several guides displayed on the front.
To use, choose the guide size, then insert your blade with the blunt segment extended, and lightly press the lever. The used blade segment is stored securely away, preventing the risk of injury from dropped blades.
Spare cutters and blades can also be kept in the back of the dock. The square-shaped container contains up to 15 x LB blades, 25 x MB blades, or 50 x AB blades, before disposing blades in bulk.