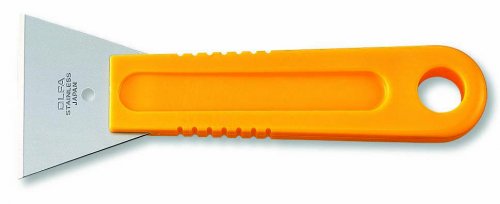 SCRL

Multi-Purpose Fixed Blade Razor Scraper 60mm
The OLFA® SCR-L is a razor sharp scraper that is ideal for scraping windows, floors and other surfaces. The wide 60mm blade is suitable for scraping large areas. Ridges on the handle give good grip, and the angled edges on both sides of the blade allow the scraper to reach into awkward corners.

The plastic body is easy to clean, and the stainless steel, fixed blade will remain rust-free.

The scraper blade cannot be replaced but is manufactured to such a high standard that it will remain sharp for a very long time before you need to dispose of it, making it very good value.

Accommodates left and right-handed users.